Temples
LOCAL Temples EASILY ACCESSIBLE FROM VILLA ADI
Bali has thousands of temples across the island and Balinese constantly engage in ceremonies in the temples; cremating their loved ones; giving thanks to the nature and ancestors; and celebrating the victory of good over evil. There is an ever-present prayer in the air, accompanied with the distinct smell of incense and hence it's nickname, Island of the Gods. East Bali boasts access to the most important temples on the island making for great day trips and unforgettable experiences.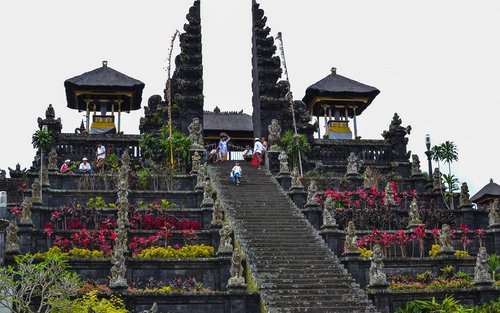 Pura Besakih
day trip
Pura Besakih is the holiest of all temples in Bali, also known as the Mother Temple, located some 3,000 feet up on the side of Mount Agung. The temple complex is constructed from 23 separate temples, some dating back to the 10th century. Make a day trip to the special temple and take a spectacular view of the landscapes and architecture.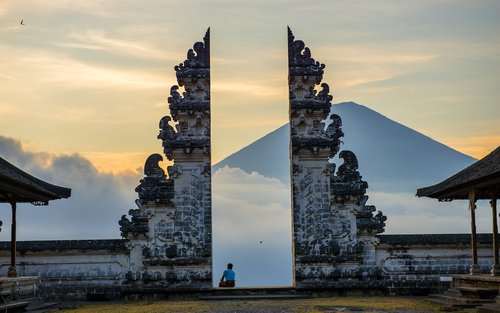 Pura Lempuynag
1 hour drive
Pura Luhur Lempuyang is one of Bali's sad kahyangan (six temples of the heavens). It is one of Bali's oldest and most revered temples, second to Pura Besakih. The main temple is at height of 1,171 meters on Mount Lempunyang. For the adventurous, take the 1,700 steps to the highest temple – a hefty climb of about 2 hours. The views of valley below and of Mount Agung are spectacular. Off the beaten path and sure to be a highlight of your East Bali experience.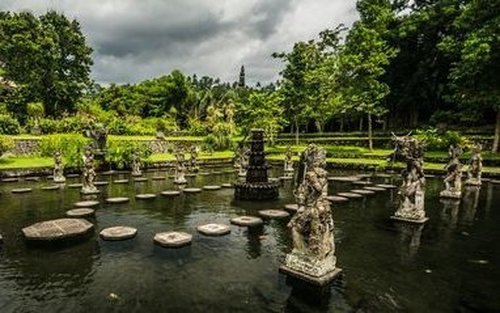 Tirta Gangga Water Palace
45 MINUTE drive
Tirta Gangga water palace was built in 1946 by the last king of Karangasem, Anak Agung Agung Anglurah Ketut Karangasem. Like Ujung water palace it was restored after the eruption of Mount Agung in 1963. Tirta Gangga, meaning blessed water of the Ganges – is an exceptional site. Walk through the gardens and cool off in the royal swimming pool – cold mountain spring water is a refreshing reward after a day at the beach or walk around the rice paddies.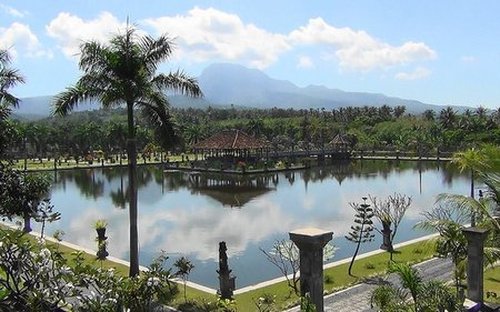 Ujung Water Palace
1 hour Drive
The Ujun Water Garden was built in 1919 by the last Raja of Karangasem. Formally opened in 1921, it welcomed and honored important guests and kings from around Bali. The water palace was destroyed by the eruption of Mount Agung in 1963 and rebuilt again after an earthquake in 1979. Although not all the buildings were restored, the remaining ruins give it a certain archeological charm.