Dining at Villa Adi
Stay in, relax and let us cook for you!
Our kitchen offers an la carte menu with meals served in your villa. A great way to have some Balinese home-style cooking. Our cook is happy to arrange meals that meet your dietary requirements – a bespoke experience.
Dining Out
Head out and explore the many varied restaurants in amed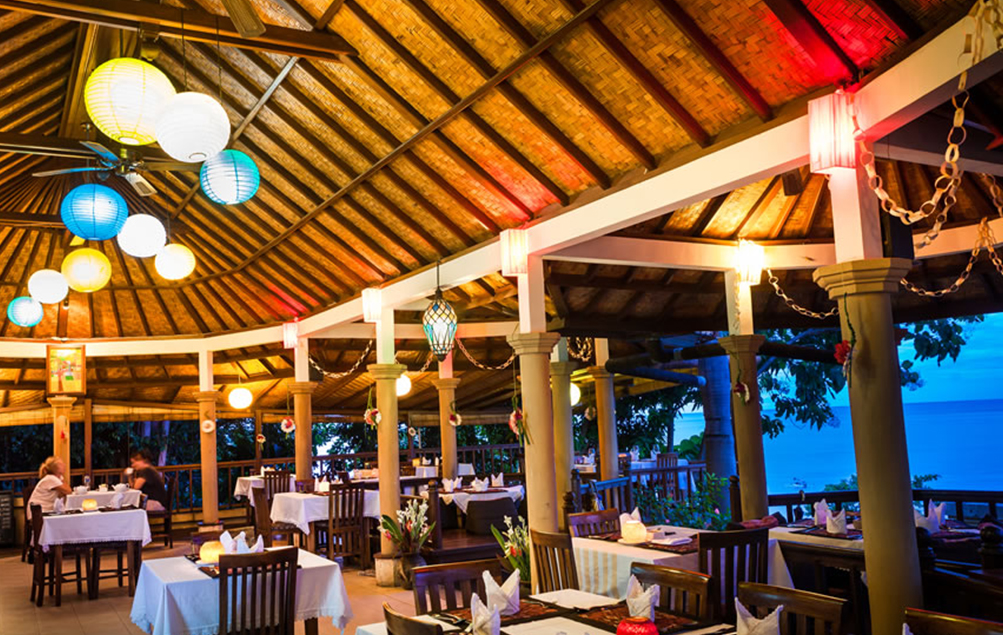 Blue Moon
15 minutes by Car / scooter
Offering a large selection of Western, Balinese and Indonesian dishes. Reasonably priced, great service and a laid back vibe. The grilled mahi-mahi is spot on and the mango crumble for a sweet ending. Great coffee as well! Free transfers on offer.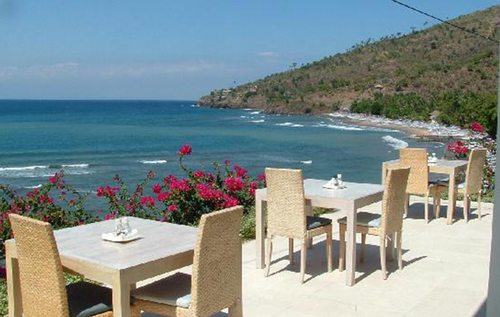 Sails
10 MINUTES by car / scooter
A modern, chic minimalist décor with high airy ceilings – a great place for lunch or dinner. The views are quite spectacular – best for an earlish dinner . Our picks are ikan pepes (spiced up fish in banana leaf) and the pork ribs. Complimentary mineral water – no throw away plastic bottles. We love the concept! Call for free transfers.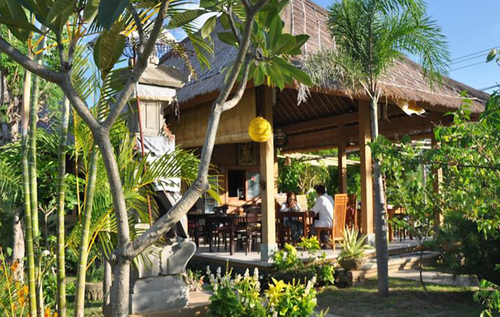 Amed Harmony Cafe
2 MINUTES walking
A wonderful eating experience just next door to Villa Adi. Great Balinese food made from locally sourced vegetables and the back yard herb garden. Try your hand at Balinese cooking – take a half or full day cooking class and master your sambal.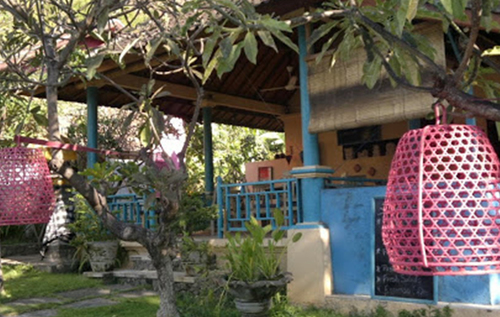 The Grill
4 MINUTES walking
Just around the corner from Villa Adi is a carnivore's delight! Grilled beef, pork and fish are on offer along with a dazzling assortment of salads and wraps. A relaxing place to eat with a fun decor and good service.