Trekking
For the adventurous, East Bali offers fascinating treks up volcanoes, hill paths and to hidden waterfalls. Mount Agung and Batur are for sure top on the trekker's list. You'll need to get up early and start your nocturnal adventure with headlamp and an experienced guide. Be prepared for a good hike, lot's of fun and a tremendously rewarding sunrise.
For an easier walk in the local area check out the Five Holy Springs and shorter hikes in the Bangle and Tuba area.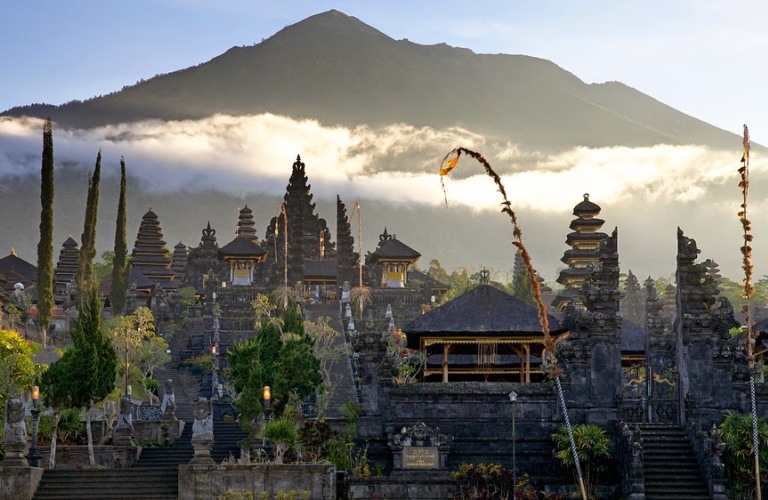 Mount Agung
day trip
Standing at 3,142 meters – a Holy mountain and center of the Universe for Balinese – you'll need to leave around midnight and start the hike for a magical and unforgettable sunrise on the summit. You'll have a professional local guide that will get you safely to the summit and back down. This is a strenuous activity (seven hours up); proper clothing and shoes are recommended.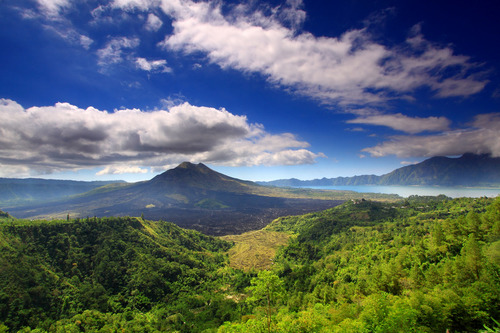 Mount Batur
2 hour drive
Reaching a height of 1,717 meters, Mount Batur is a relatively shorter and easier trek compared to Agung. Taking a couple of hours to reach the summit be prepared for a good walk. The views at the summit are spectacular as are the vistas descending the volcano. Proper shoes are recommend. Suitable for children.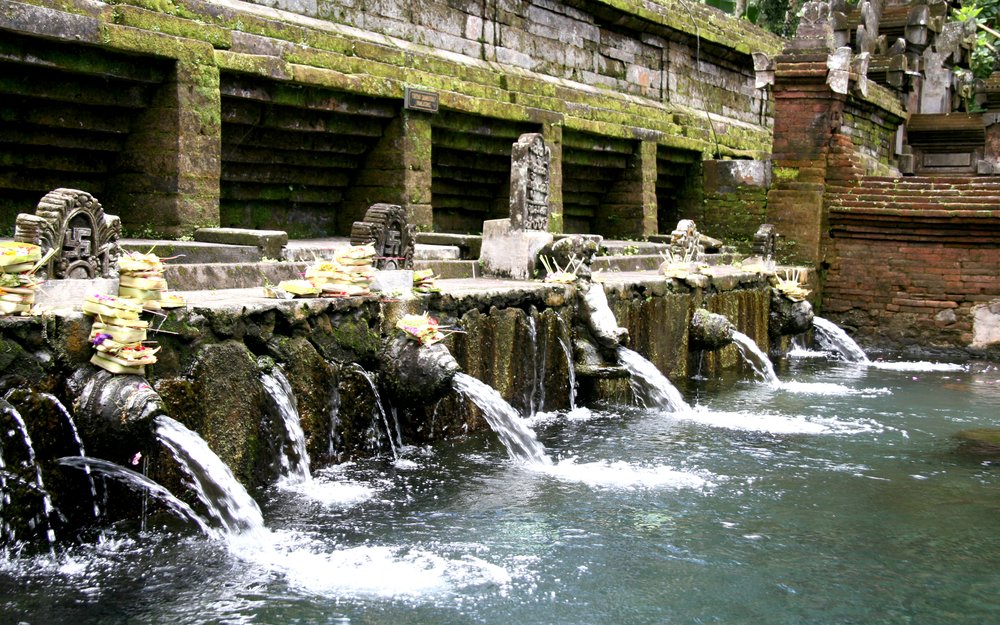 Five Holy Springs
2 hour trek
A local and easy trek up the valley to the village of Bangle. The Five Holy Springs offer fresh water from five springs with slightly different tastes. Take in an amazing view of the valley, rice terraces and sea. Our staff can help organize this day outing. Suitable for children.