Amed Beaches
EASILY ACCESSIBLE FROM VILLA ADI
The Amed area is famous for its beaches lined with traditional outrigger fishing boats locally known as jukungs. The beaches vary from large pebbles to black volcanic sand mixed with white sand. Diving and snorkeling are popular activities and easily arranged. Most beaches have small restaurants, warungs, offering Balinese food and cold drinks. Rent a scooter and explore your Bali!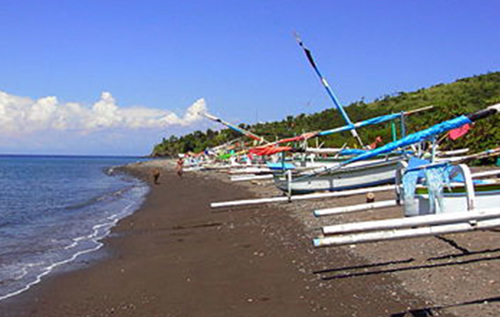 Bunutan Beach
5 MINUTES WALKING
A rocky beach located a short walk from the villas. Easily accessible and a good snorkeling spot.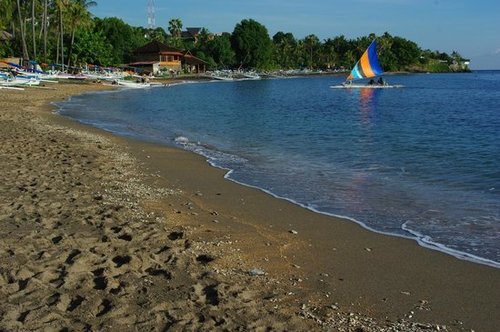 Lipah Beach
5 MINUTES BY CAR / SCOOTER
Similar to Bunutan beach, a good place for snorkeling, quiet, smaller beach.
Jemeluk Bay
5 MINUTES BY CAR / SCOOTER
This large bay with a sandy beach is a local favorite for snorkelers and divers alike. The calm blue water is perfect for cruising along he reefs and exploring the coral gardens and abundant reef fish. A visual feast!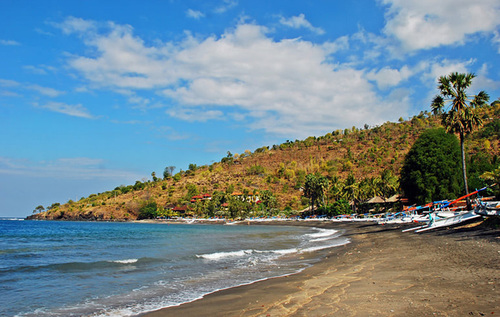 Selang Beach
10 MINUTES BY CAR / SCOOTER
One of our favorites – a sandy beach,
great for snorkeling , sunbathing and sandcastles. Beach access from the main road just next to Aquaterrace; follow the stairs down to the beach, or enter from the Good Karma Beach Bungalows – park inside and walk in. The food is delish and the beer is ice cold. A perfect spot for a hot, lazy Bali day.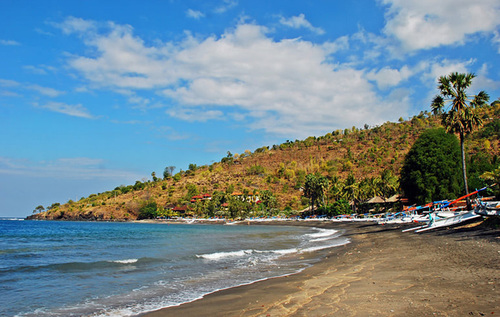 Banyuning Beach
12 MINUTES BY CAR / SCOOTER
Home to the famous Japanese Wreck – the uber popular snorkeling and dive site. Snorkel just off the pebble beach and indulge yourself on a beautiful wreck covered in soft and hard corals with abundant reef fish. Snorkeling gear is for hire and the warung serves up yummy milk shakes.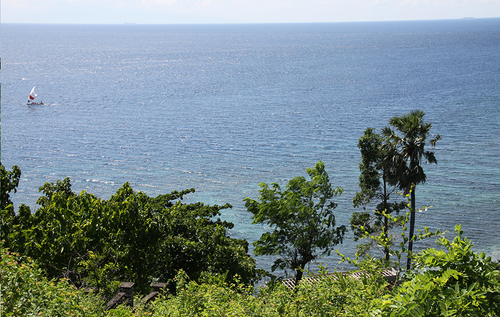 Ibus Beach
12 MINUTES BY CAR / scooter
A white sandy beach just before the Japanese Wreck. Great for snorkeling and sunbathing. Few tourists – a little hidden secret for now. Beach access from the main road – look for the 'Stairway to Heaven' sign.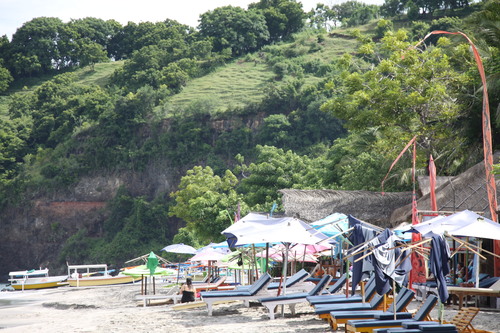 White Sand Beach
60 MINUTES BY CAR
Located about an hour's drive from Amed , this beach makes for a great day trip. The beach boasts beautiful blue water and white sand. Sprinkled with warungs offering fresh grilled fish and coconut water – an ultimate chill-out venue. Relax on sun lounger, get a massage and unwind.